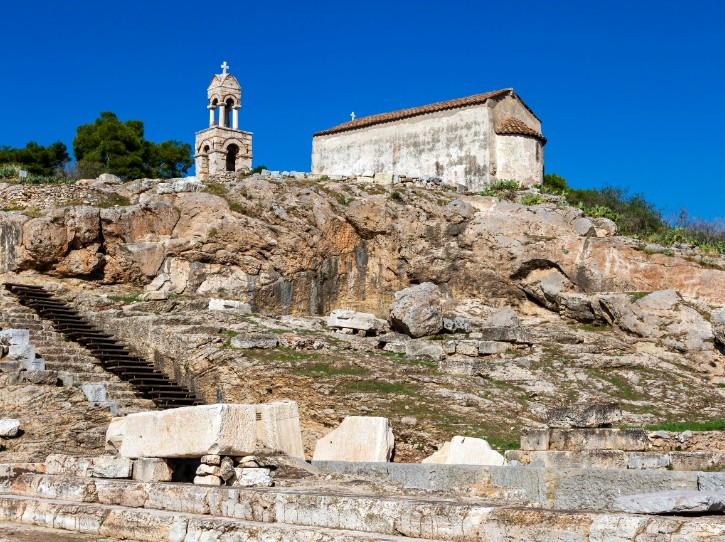 The Iera Odos (the Sacred Road), with a length of 22 kilometers, was the road which in ancient times connected Athens with the Thriasian Field and the holy city of Eleusis.
Eleusis, birthplace of the great tragic poet of antiquity, Aeschylus, was, together with Athens, Delphi, Olympia and Delos, the 5 holy cities of Ancient Greece. Its name comes from an ancient verb meaning to come, am coming. So it is the place of coming, of arrival and it comes to signify the coming of some important event, the coming of Mother Earth who brings light and Spring.
In it, the Eleusinian Mysteries were celebrated, a sacramental celebration, the holiest of all the celebrations of Ancient Greece, in honor of the Goddess Demeter and her daughter Persephone. One of the theories has Demeter herself inaugurating the Eleusinian Mysteries, arriving there in search of her daughter. With their establishment, she also offered grain to its inhabitants.
In its centuries-long history, the city has been marked by its ancient activity, by population movements in recent and modern history, by forces of resistance against the occupying yoke, labor movements, anarchically developed industrial activity and by unique performances nowadays in recycling and ecology, with awards for its urban renewals and actions that led it to be the European Capital of Culture for the year 2023.
It is worth a visit to this city to experience as modern mystics something of this mystique and sanctity that lingers in the atmosphere of the city even today.