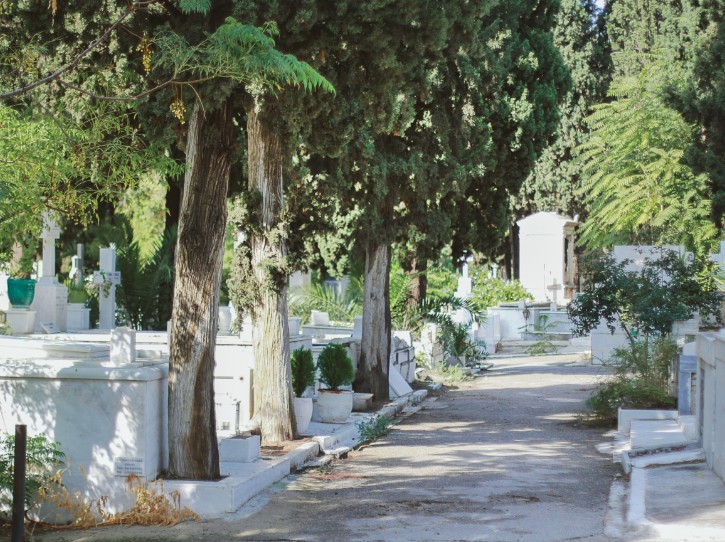 With its establishment dating back to 1837, shortly after the establishment of the new Greek state, the First Cemetery is the oldest cemetery in the city of Athens.
A walk to a place like this might not be in your plans, nor one of the first places you would think of visiting during your stay in the Capital, but a tour of it will reward you in no time.
Located near the Panathenaic Stadium and the Temple of Olympian Zeus, it combines modernism with the ancient world, in a harmonious coexistence that fascinates. Its total area is 170 acres, filled with cypress and pine trees, and includes among others 10,233 family graves and 2,077 triennial graves.
It is considered very important, both for the fact that many famous Greeks who have distinguished themselves in the fields of literature, arts and politics are laid to rest in it, as well as from a historical and artistic point of view, cause it includes sculptures of great value.
The total number of sculptures found in the cemetery is 768. There you will find excellent examples of sculpture inspired by ancient Greece and others with neoclassical and romantic characteristics. Impressive sculptures, works designed by famous Greek sculptors. One of the most memorable sculptures is the Sleeping Girl, the work of the great Tinian sculptor Giannoulis Halepas.
Give it a chance! It's worth the effort and the time!