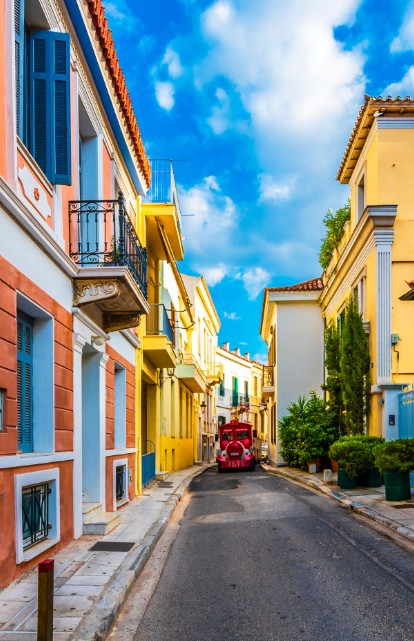 Athens is one of the oldest cities in the world. Despite the fact that Greece is struggling to recover from a persistent economic crisis, most locals still feel optimistic and a positive vibe is present in the city's neighborhoods. Athens is named one of the world's top places to travel.
Today, the city is a modern and vibrant metropolis that boasts one of the liveliest nightlife scenes in Europe. Athens now focuses on urban-chic bars and cafes between Syntagma and Monastiraki and the ever-growing neighborhood of Metaxourgeio. The latter is known for its art galleries and trendy restaurants.
The contemporary art scene is also flourishing and many young artists from Greece and abroad have set up their studios here and present their exhibitions. Since 2016, the National Museum of Contemporary Art (EMST) has found its permanent home in the former Fix brewery on Sygrou Avenue, whose reconstruction was completed in February 2014.
The Stavros Niarchos Foundation Cultural Center was handed over to the Greek State in 2017 and is a venue for cultural events. It includes the building facilities of the National Library of Greece and the National Opera as well as an urban park and other smaller facilities.
Both venues are located on Syngrou Avenue, which connects the city center with the coast to the south, where you will also find the Onassis Foundation House (formerly known as the House of Letters and Arts), an impressive, modern center, meeting place of culture for theatre, dance, music and visual arts which was founded in Athens in 2004 and built with the exclusive funding and supervision of the Onassis Foundation. You will find its twin in New York, in the Olympic Tower of New York, on Fifth Avenue.