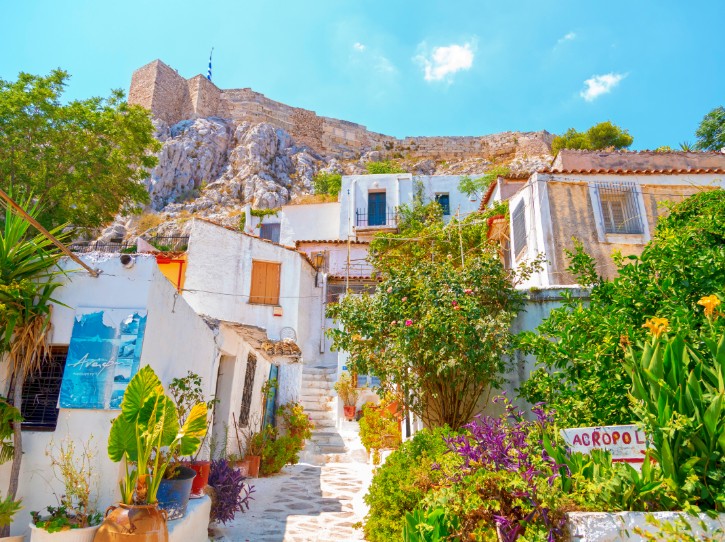 Around the Acropolis rock there are many places worth seeing, walking, photographing. Walking this circular route around the Holy Rock of the Acropolis you will encounter areas of great historical and archaeological interest, areas of unique color and you will enter in another magic world escaping for a while from the monotonous and gray reality.
Meet Plaka, one of the oldest neighborhoods of Athens, located right below the Acropolis hill. It is extremely beautiful and picturesque, distinguished for its authentic character and traditional layout. Plaka was the center of ancient Athens and today many archeological sites lie in and around Plaka, like the Ancient Agora, the Tower of the Winds, the Temple of Zeus. You can also find there many museums, bars, Greek taverns and cafes.
Reach Anafiotika, on the northern slopes of Acropolis hill, right next to the entrance of the Ancient Agora, a historic neighborhood, occupying the northern Acropolis Hill slope. A place with a Cycladic touch, built by settlers of the Aegean island of Anafi, hence the name. The scenery is magical and the streets have much to "tell" you about the mystical and architectural splendor of Athens.
Book Tour: Surroundings of the Acropolis Rock Private Guided Tour