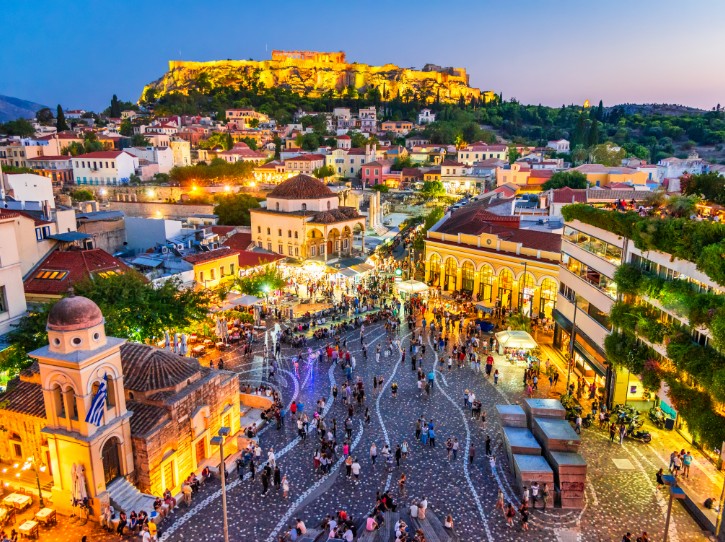 Welcome to Athens, Cruise Ship Travelers!
Hello, fellow adventurers! If you're reading this, you're likely aboard a magnificent cruise ship about to dock in Athens for just a few hours. Worried about making the most of your limited time? Fear not! We've got the perfect plan for you to experience the best of Athens, focusing on the Acropolis and its magnificent museum.
The Acropolis: A Must-See Wonder
First things first, head straight to the Acropolis. This ancient citadel, perched high above the city, is a symbol of classical spirit and architecture. Even if time is tight, you can't miss the Parthenon, a stunning temple dedicated to the goddess Athena. Remember, visiting early can beat the crowds and the heat, giving you a more serene experience.
Maximizing Your Acropolis Tour
To make every minute count, consider a brief, guided tour. Guides here are fantastic storytellers, bringing to life tales of ancient Greece in a concise manner that fits your schedule. You'll marvel at the Erechtheion and its Caryatids, the elegant maidens supporting the temple's porch, and catch a glimpse of the Odeon of Herodes Atticus, an ancient theater still in use today.
Book Tour: Athens | Acropolis, Parthenon Guided Tour with Entry Tickets
A Quick Stroll Through the Acropolis Museum
Post the Acropolis, dash to the nearby Acropolis Museum. This state-of-the-art museum houses incredible artifacts found on the Acropolis. Its transparent floors reveal ruins beneath, creating a unique walking-on-history experience. While you can't cover it all, prioritize the top floor, where you'll find the Parthenon Gallery offering breathtaking views of the Acropolis.
Book Tour: Athens | Acropolis, Parthenon and Museum Guided Tour with Entry Tickets
Savoring Athenian Delights
No visit to Athens is complete without tasting some local cuisine. Thankfully, the center of Athens and the area around the Acropolis is dotted with quaint cafés and tavernas. Grab a quick Greek coffee or a gyro to go – a perfect way to savor Greek flavors without losing time.
Book Tour: Athens | Street Food Tour with 7 Tastings
Navigating Athens: Tips for Cruise Passengers
Athens can be overwhelming, but it's surprisingly navigable for short stays. Public transportation is an option, but given your time constraints, a taxi or a ride-hailing service to and from the port might be more efficient. Don't worry about the language barrier; most Athenians in tourist areas speak English.
Conclusion: Memories to Last a Lifetime
While a few hours is hardly enough to explore all of Athens, a focused visit to the Acropolis and its museum will leave you with lasting memories and a taste of ancient Greek grandeur. Take lots of photos, enjoy the views, and remember, Athens is always here, waiting for your return for a longer exploration. Until then, enjoy your cruise and the snippets of world history and culture it brings to your doorstep!