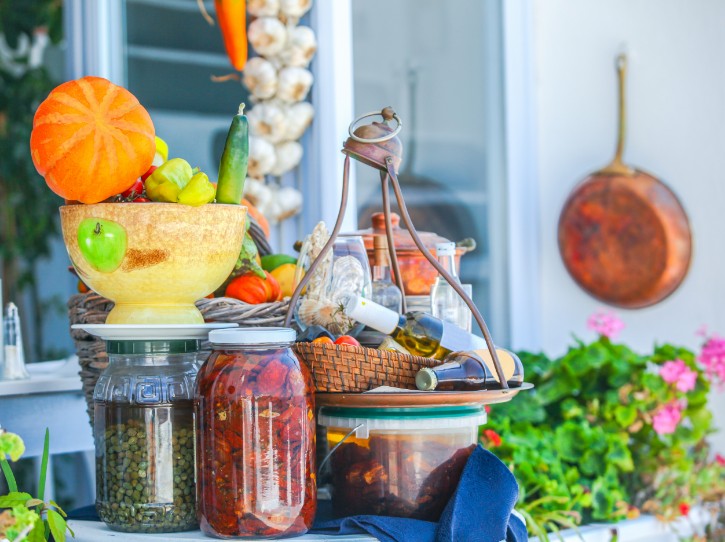 You may have knowledge of the eating habits of the Greeks. You may have sat in a Greek restaurant and tried some of the traditional foods of Greece. But the best way to get in touch with the lifestyle of the locals and their daily culinary habits is to become one of them.
To walk the streets of the city. To take a tiropita (cheese pie) in your hand and eat it while casually strolling through the center window shopping. To taste a sesame bagel that you got from a street vendor or from a shop you came across that makes and sells only bagels, of all kinds and with such a variety that you don't know what to choose!
To sit in a traditional coffee shop and drink Greek coffee or whatever kind of coffee you fancy while nibbling on a loukouma garnished with plenty of Greek honey!
To continue your walk and sit down with your friends for lunch at a shop for appetizers with cheeses and cold meats and plenty of tsipouro or pick up a souvlaki and enjoy it however and wherever you wish!
And all this with the joy, carelessness and fun of being with other people and creating moments! Because in the end it's the moments that last! And they follow us forever!
(connection with Athens Small-Group Food Tasting Walking Tour)