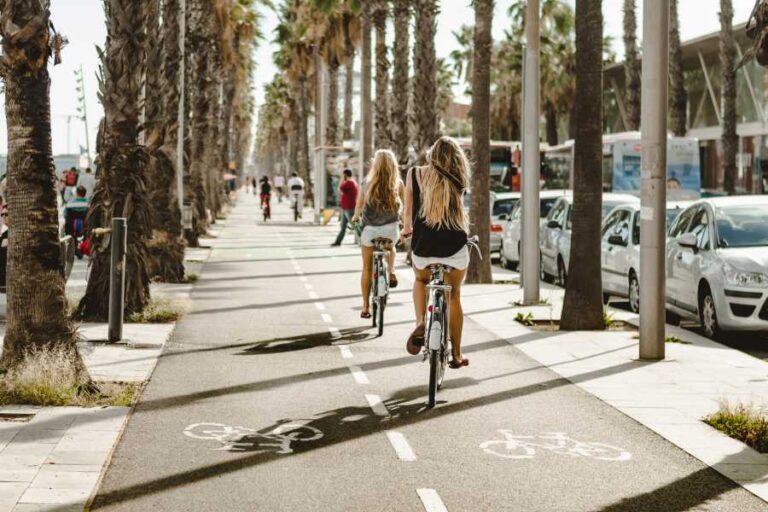 Cycling is a different way that one can choose to get to know Athens and explore its numerous attractions. To be honest the Capital may not be particularly friendly to bicycle users and not famous for its infrastructure but there is an extensive network of routes where cyclists can move safely and it allows you to enjoy a unique experience.
A beautiful route is the pedestrian area of Dionysiou Areopagitou which starts opposite Hadrian's Gate, passes in front of the New Museum of the Acropolis and continues towards Thisio and Monastiraki (from the Museum and then continues as Apostolou Pavlou Street) until its intersection with Ermou Street, in the Asomaton Square. Its length is 2 km. On your left, the pedestrian street of Ermou continues to the Technopolis Multipurpose Hall in Gazi, while if you move to the right you will reach either via Ermou Street, or via Adrianou and Plaka Streets to Syntagma Square.
Another very long route, which will take you to the coastal southern front of the city, starts from Thisio, descends to the south, passes by the Stavros Niarchos Foundation Cultural Center and, going parallel to the coastline, ends at Kavouri. This route has long sidewalks so you don't have to go out on the street, but you should be careful of the pedestrians who are enjoying their walk and also the tram, where it passes. If you don't want to cycle back as the return will be a bit uphill you can in any case take the tram. Be aware that on the tram, as in the metro, up to 2 bicycles are allowed per train, always in the last carriage of the train.
Bike, helmet, appetite for a ride and off we go!!!!